7 Days of Excitement
The Western North Carolina area has many treasures to share. Make the most of it with this quick guide.
DAY 1: Mother Nature's Rock Music
Start your day on US 64 East heading into the Cullasaja River Gorge of the Nantahala National Forest. This stretch of road between Franklin & Highlands is known as the "Waterfall Highway". The Cullasaja River spills over the Lake Sequoyah Dam in Highlands as it cascades and drops nearly 2000 feet in elevation in the 9-mile gorge. As you approach Cullasaja Falls, you will be in one of the most exciting stretches of road, as you wind your way alongside the deepest part of the gorge. Your first stop is the pull off for Cullasaja Falls Roadside, You can see the upper falls as they cascade down over 200' into the gorge below. Continue east stopping at Bust Your Butt Falls, a popular swimming hole, and then Dry Falls, a 60' waterfall that you can walk down to and completely underneath! Don't forget to visit Bridal Veil Falls where you can park your car or motorcycle and grab a keepsake photo to cherish for years to come. There are many great spots to pull off and enjoy a picnic lunch or to just enjoy the sounds of the river.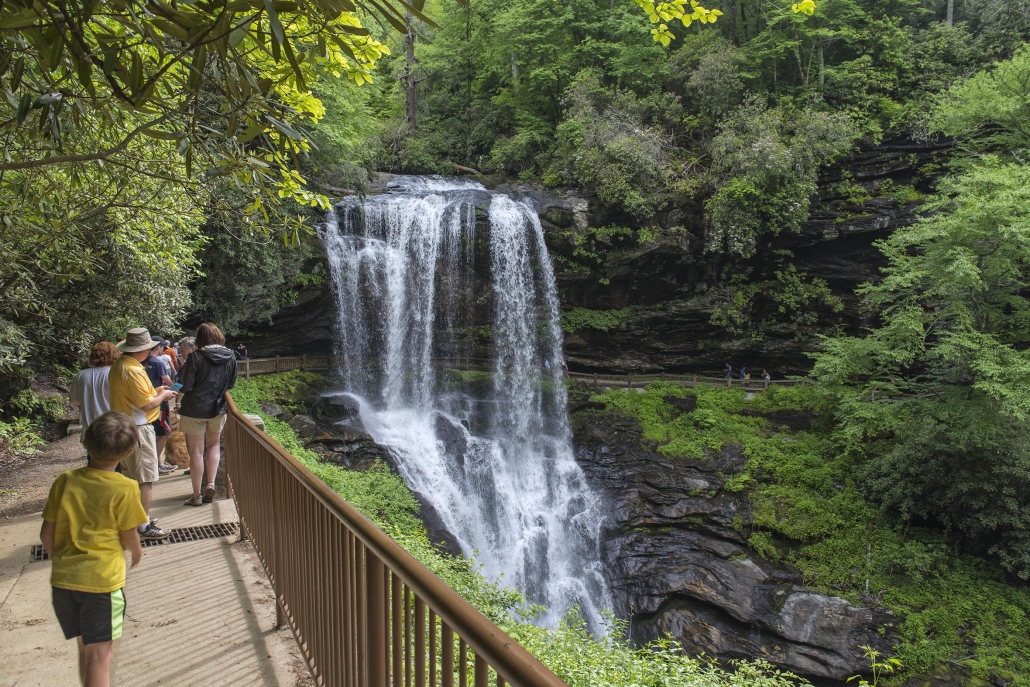 DAY 2: Experience the thrill of gem mining
Franklin is known historically as the "Gem Capitol of the World", so what better place to take the family to try your hand at any of our nine active mines, sifting through the dirt and finding native gems and precious minerals such as, rubies, sapphires, garnets, quartz and more. Get your hands on a big bucket of dirt, a screen, and get sifting! It's a good idea to wear old clothes and tennis shoes or boots and bring a plastic bag to put your muddy shoes in and an extra pair to wear in the car. Bring a picnic lunch, most mines provide a place to eat out of rain or sun, plan to spend the day! And you will need to bring the camera for those pictures to show friends you played in the mud in North Carolina and found beautiful gem stones.
Day 3: Take a hike, literally
Known for our great outdoor recreation, the Franklin area has hundreds of miles of trails to explore. From the world famous Appalachian Trail, to the Little Tennessee River Greenway, there's a place for each and every level of hiker. Explore the historic trail named after the famous adventure author, The (William) Bartram Trail. The roughly 100-mile-long trail stretches from Georgia to Cheoah Bald in western North Carolina. Take a drive up to mile high Wayah Bald Tower, where the paved path leads you to a 360-degree view of the Nantahala, Blue Ridge, and Smoky Mountains. Walk, run, or bike the nearly 5 miles of the Little Tennessee River Greenway that is in the heart of downtown Franklin. Numerous access points allow you easy access and the ability to enjoy nature without leaving town. It's also a great way to end the day, walking along the Little Tennessee River as the sun goes down. Other trails to Pickens Nose, Albert Mountain, and Wesser Bald will keep you hiking for days.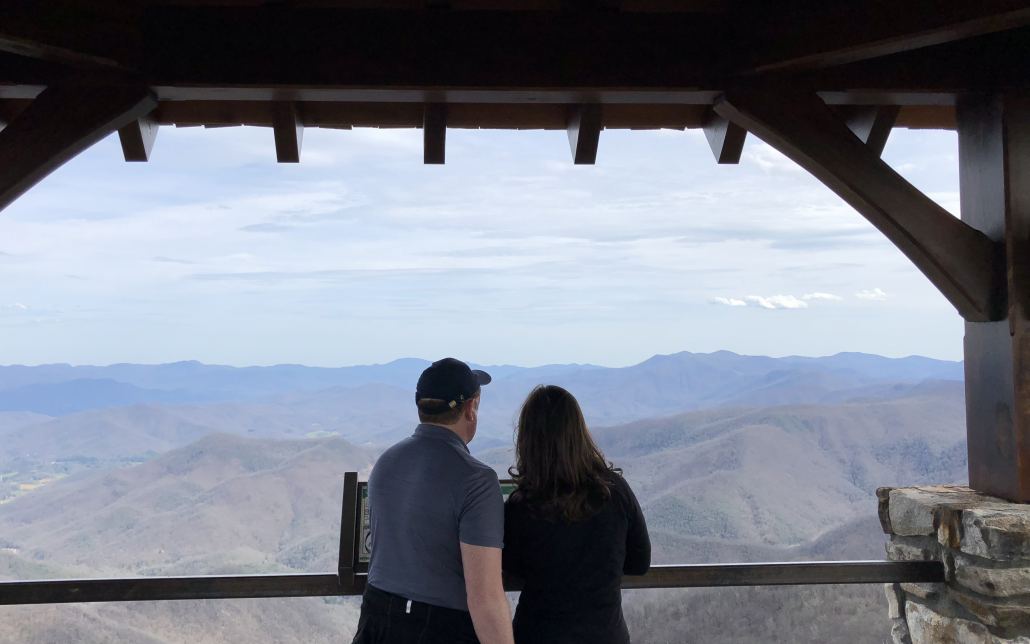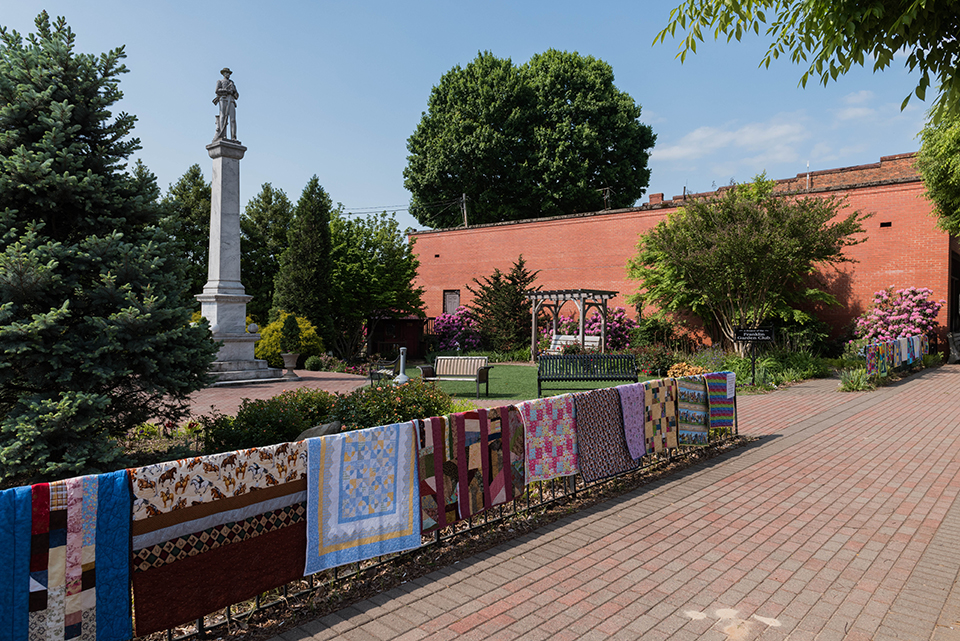 Day 4: Explore Franklin's History
The Franklin area is rich in its history and our area museums tell the stories both personally and visually. Start the day off at Ruby City Gem Museum where you can see rare gems, ivory carvings, artifacts and more. Don't miss the "World's Largest Sapphire" weighing in at 385 lbs. and the 162-carat ruby! Head over to the Scottish Tartans Museum, the only museum of its kind in the United States. See the displays of Scottish Tartans, as you walk through displays of culture, dress, migration, and military. Next, head to the Macon County Historical Museum to learn about the history of Macon County. The museum is located in the J.R. Pendergrass building, which is listed on the National Register of Historic Places and is an excellent example of an early twentieth century retail store design. From there, make your way to the Franklin Gem & Mineral Museum in Franklin's old jail. There, you will find thousands of specimens on display, including those found right here in Macon County and around the world. Next, hop in your car and head over to Wilderness Taxidermy on Highlands Road. Their state of the art wildlife museum is home to a collection of animals from throughout the world. Finish up the day with a scenic drive out to Cowee Valley to the historic Cowee School. Built in 1943 on the site of a Civilian Conservation Corps camp, the Cowee School served thousands of students until it was closed as a school in 2012.
Day 5: Lake Nantahala
Time to pack a cooler and your favorite watercraft and head over to Nantahala Lake. West of Franklin, through Wayah Gap, lies one of the most pristine lakes in the region. Nantahala Lakes shores are over 80% undeveloped National Forest land, you'll have a lot of peace and quiet as you make your way around the 40 miles of shoreline. Don't have a boat, kayak, or watercraft? Lakes End Marina can set you up and get you out on the water. They offer all types and sizes of watercraft from paddle boards to pontoon boats. Nantahala also offers some of the best waters for fly fishing in the region. The Nantahala River is known for it's world class rapids as well, where you can test your skills navigating the white water. Finish the day on the back porch of Lakes End Grill as you watch the sunset over the Nantahala Mountains.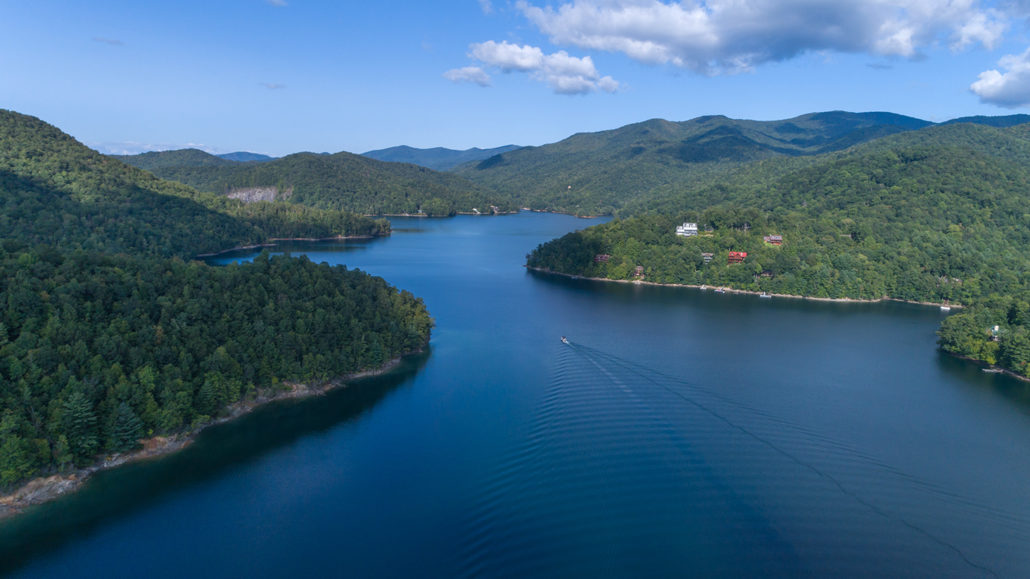 Day 6: Eat, Drink, & Shop
Make your way to Currahee Brewing Co. on Lakeside Drive and sample the latest tastes from their taps. After enjoying some craft beer along the Little Tennessee River bank, make your way up Main Street to sample some of Franklin's most delicious eateries. Lunch or dinner, the fine fare selections are numerous. Once you've had your fill of good eats, you can walk off some of that food as you browse the many specialty shops along Main Street. Locally made arts & crafts fill up The Gilded Willow and specialty shops like Blackberry Market Boutique & Gifts offer a personal touch to your shopping experience. Need a cup of coffee or frozen yogurt? Head over to Main Street Coffee for some delicious treats. Further down Main Street you'll see the Lazy Hiker Brewing Co, Franklin's first craft brewery. If you're there during one of their weekend shows, bring a lawn chair and enjoy great music, family atmosphere, and large selection of their flavorful beers. Head to Town Square on Saturdays from Memorial Day to Fall for the free Pickin' On The Square weekly concerts.
Day 7: Mix & Match
You've been here a week, you've seen and done so many things, but you've surely had to pass up on some of the activities, trails, sights, stores, and views that you've encountered along the way. Today is the day to mix it up and get in that hike, eat at that restaurant, buy those gifts for friends, and treat yourself to one last day of fun!