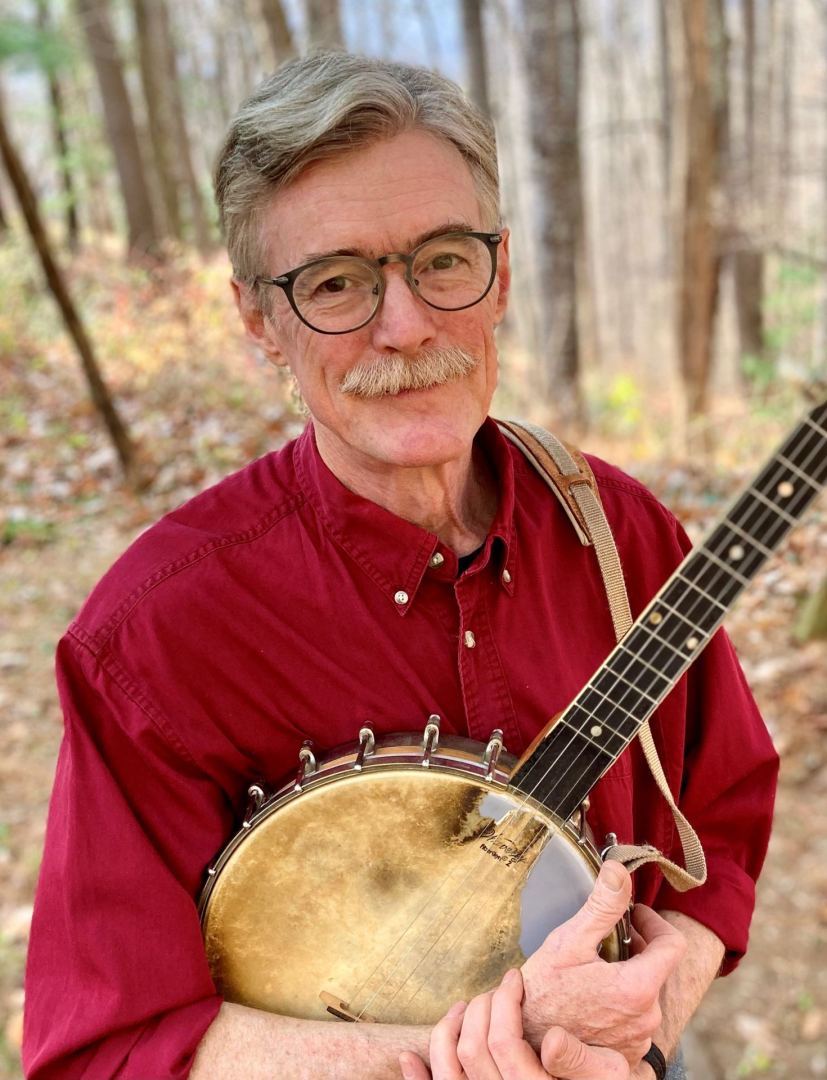 Old Time Community Dance
Old Time Community Dance at Macon County Library October 7
An evening of traditional mountain dancing will be held October 7, 6:30-9:00 p.m., in the Macon County Public Library, opening with a half hour of instruction for beginners, followed by dancing with nationally-known dance caller Phil Jamison.  All dances are taught, and include contras and round dances as well as some waltzes, to the music of the band, Late to the Party.
Jamison is a flatfoot dancer, old-time musician, scholar of traditional Appalachian dance, teacher, and author; he has performed and taught at music festivals and dance events across the U.S. and overseas, including over 40 years as a member of the Green Grass Cloggers. He was inducted in 2017 to the Blue Ridge Music Hall of Fame, and in 2022 to America's Clogging Hall of Fame.  He plays old-time fiddle and banjo, and teaches traditional music and dance at Warren Wilson College.
Late to the Party band members are Larry Barnett, fiddle; Chris Casses, guitar; Patti Hubbs, keyboard; and Chris Sobek, standup bass.
Attendees may come with or without a partner, and may bring a water bottle and snack.  Wear comfortable clothes; no strong scents, please.  People of all ages and experience levels are welcome.  Contra dance is an easy to learn and sociable dance form, with participants moving in long facing lines or in groups, changing partners often.  First-time attendees and children are admitted free; admission for others is by donation.
The Library is at 149 Siler Farm Road, Franklin, with a hardwood dance floor, ample lighted parking, and wheelchair accessibility.  The event is produced by the Arts Council, Friends of Contra Dance in Macon County, and the Macon County Public Library.  For details phone 828-524-ARTS or email arts4all@dnet.net.