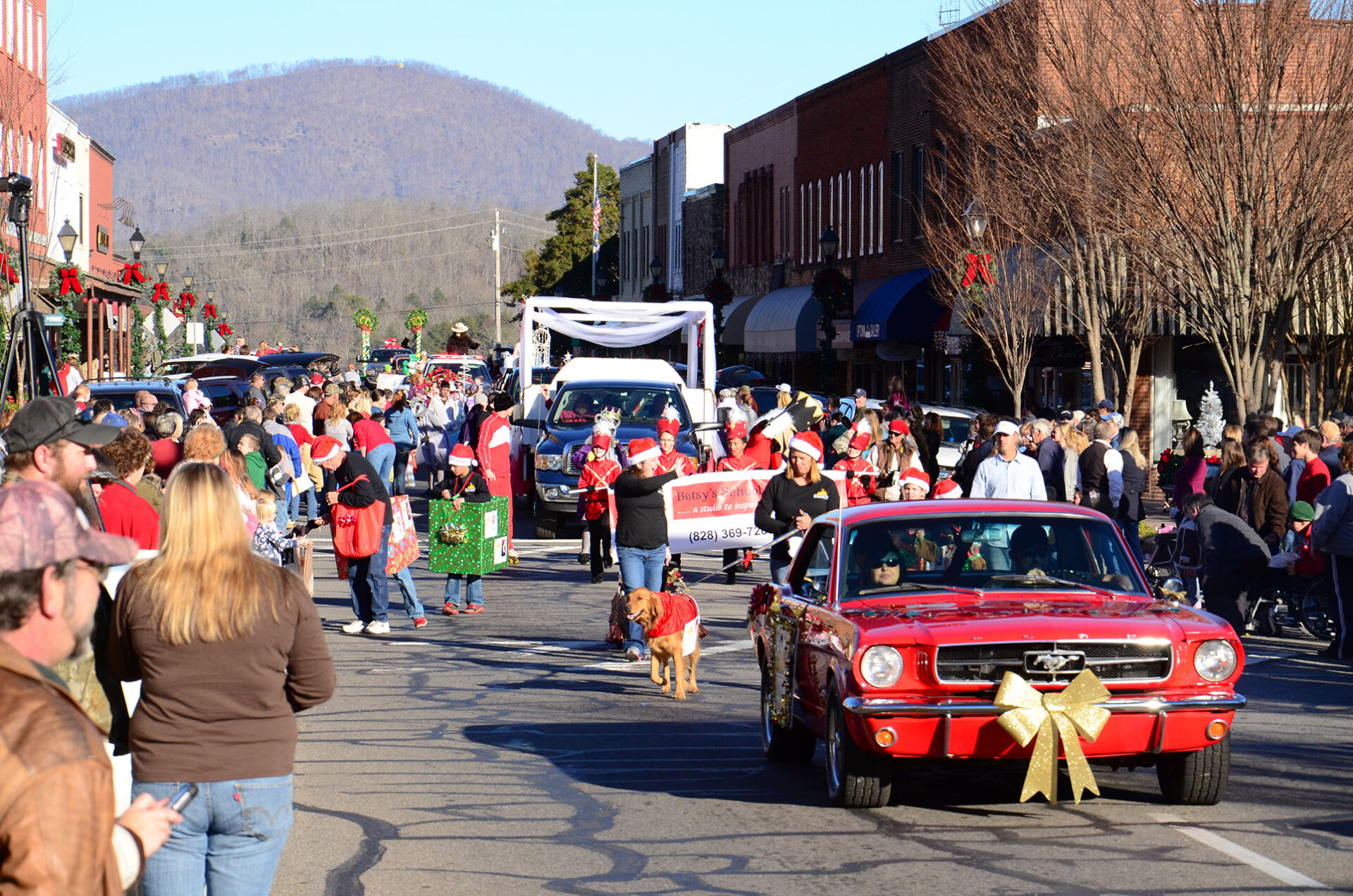 Franklin's Annual Christmas Parade
A wonderful tradition falling on the Sunday after Thanksgiving is the procession of the Franklin Christmas Parade.  The Grand Marshall will honor all of our essential workers.  The Theme is Christmas Together.
The Parade floats will line up on Church Street entering Main Street through Town Hall's parking lot.  The parade will continue down Main Street, turning left onto Porter Street at the Lazy Hiker.  Turning left again onto Palmer Street at the red light ending at the Highlands Road Intersection .
The parade will feature fire trucks, EMS, police cars, floats, trucks, cars and walkers.
For more information, contact the Franklin Chamber at 828-524-3161.