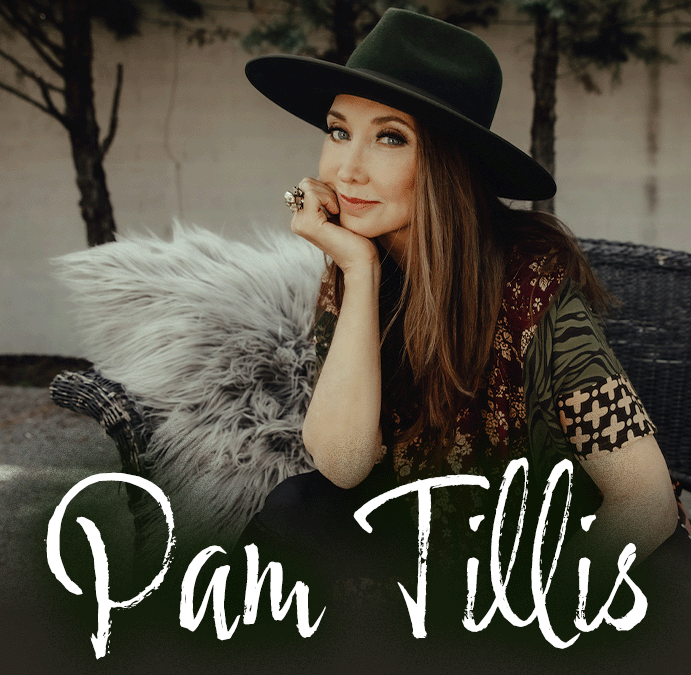 An Evening with Pam Tillis
With13 top ten hits,6 number ones and over 7 million albums sold, Pam Tillis has made her mark in the Music City. She's the daughter of country music legend, Mel Tillis; A singer/songwriter whose compositions have been covered in country, R&B, bluegrass and rock and an actor with a long list of film, tv and stage credits. Pam Tillis defied nepotism and other "isms" and carved out her own unique space as an entertainer.
Tillis' 1991 debut country album, "Put Yourself In My Place," went gold and yielded two no.1 and two top 5 singles. Her next three albums- "Homeward Looking Angel," Sweetheart's Dance" and "Greatest Hits," were all Certified Platinum. She achieved six no. 1 songs during the'90s country explosion, including "Shake the Sugar Tree,*"Mi Vida Loca,""When You Walk In the Room," "In Between Dances," "Don't Tell Me What To Do,"and her signature song, "Maybe It Was Memphis."
Tillis has teamed up to tour with other female veterans of country music, including Lorrie Morgan, Suzy Bogguss and Terri Clark. Morgan and Tillis have recorded and toured together as "grits and glamour,"and Bogguss and Clark frequently tour with Tillis under the banner "Chicks With Hits," swapping songs and stories, as only legends-in-the-making can.
The Grammy Winner and Grand Ole Opry member's talents extend far beyond her recording career- she's an accomplished actor with an impressive list of credits, including the films "The Thing Called Love" and "The Neon Highway;" the Broadway production of "Smokey Joe's Cafe" and tv shows, LA Law, Diagnosis: Murder, Promised Land, Dragrace, Nashville, and Fairwood. "I definitely thrive on variety," says Tillis, who's even stepped behind the camera to direct half a dozen music videos.
Tillis is one of the 2022 Nashville Songwriters Hall Of Fame Nominees. "It's a huge honor," she says."My dad is in the Nashville Songwriters Hall Of Fame. He would be so proud." 
After more than three decades of doing what she loves, Tillis jokes "I guess I'm safely past the 'flash-in-the-pan' stage of my career. What keeps me going is learning new things, wearing new hats and trying to stay relevant. I'm still standing, and I'm still grateful."
Tickets: $26, $31, $36, $45 (Priority Seating)- On Sale 4/3/23 at 10am