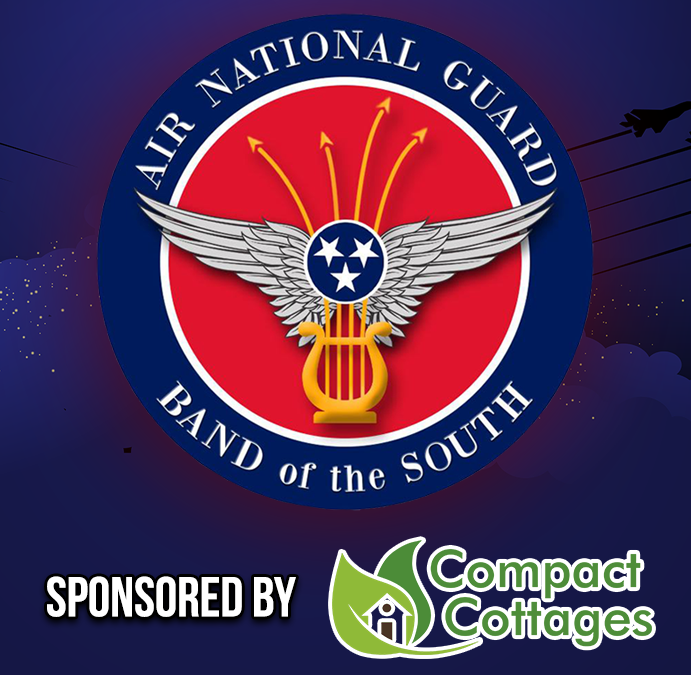 Air National Guard Band of the South
Headquartered at McGhee-Tyson Air National Guard Base near Knoxville, TN, the Air National Guard Band of the South is the official musical ambassador for the Tennessee Air National Guard, and supports the total Air Force and Air National Guard mission in war and peace by inspiring patriotism and fostering a deep appreciation of the rich history and legacy of the Air Force through exhilarating musical performances.  While the Concert Band is the largest component of the Band of the South, other components include two rock bands, a jazz band, and several small instrumental ensembles.
The Band of the South's mission is two-fold: first, to enhance and lift the morale and esprit de corps of our fellow Airmen stationed domestically and abroad; and second, to increase the public's understanding of the importance of airpower, the missions, policies, and programs of the Air Force and the Air National Guard, and the bravery, sacrifice, and dedication of Airmen around the globe.  
The Band of the South performs throughout the entire Southeastern United States at both civilian and military functions, supporting public relations projects and Air Force recruiting.  Often serving as liaisons between the civilian and military world, the Band of the South tells the story of the Air Force and informs the public about what the military is accomplishing here at home and all around the world.
This event is free.  Ticket vouchers are suggested to assure reservations due to limited seating.  Vouchers will be available through the theatre box office at the window or by calling 828-524-1598 beginning May 15 at 10am. All tickets are general admission.
Sponsored by Compact Cottages of Franklin, NC